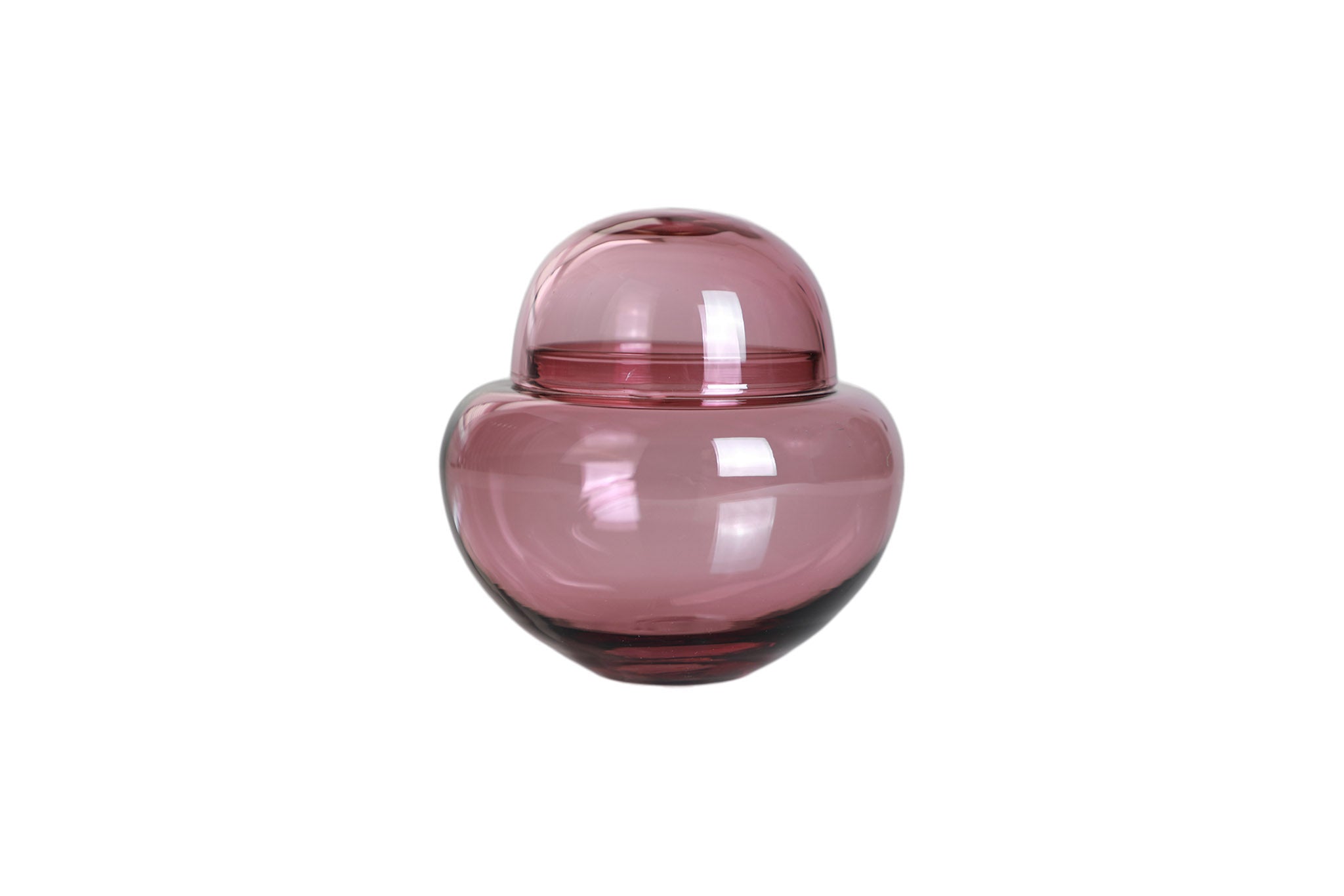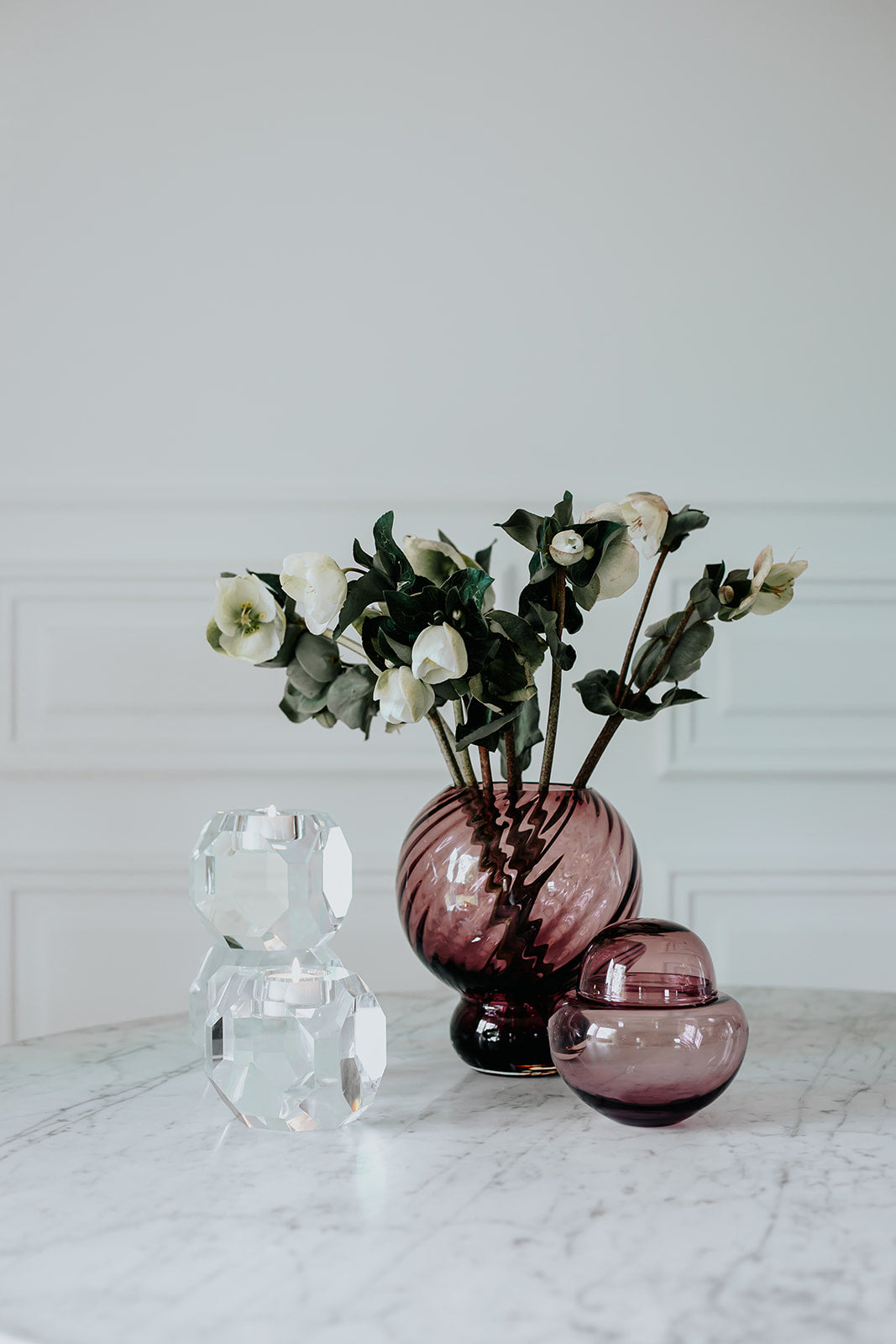 Vincent Bonbonniere - Plum
SKU: 3200
The Vincent bonbonniere is designed as a modern and feminine design object that is ideal for beautiful storage solutions.

The collection is designed in a broad specktrum of colors to ensure a wide range of luxurious solutions. The bonbonniere is designed to be a design object even when not used for storage. 

Combine several Vincent bonbonniere in single colors or combine various colors for beautiful decor solutions.
Decorate Vincent bonbonniere with the Meadow collection for unique and modern decor solutions.

Each Vincent Bonbonniere is mouth blown and produced in Europe.
| | |
| --- | --- |
| Material |  Glass |
| Height | 12,5 cm |
| Diameter | 12 cm |
|  Dishwasher  | Dishwasher safe at a glass program but we recommended to wash by hand |
| Colors | Available in 6 colors |
| Mouth blown | Mouth-blown  |
Care instructions
The bonbonniere is dishwasher safe at a glass program but we recommended to wash by hand

Free shipping on orders above 135 €
Frequently Product News
Gift Wrapping Possible
Specktrum Retailers