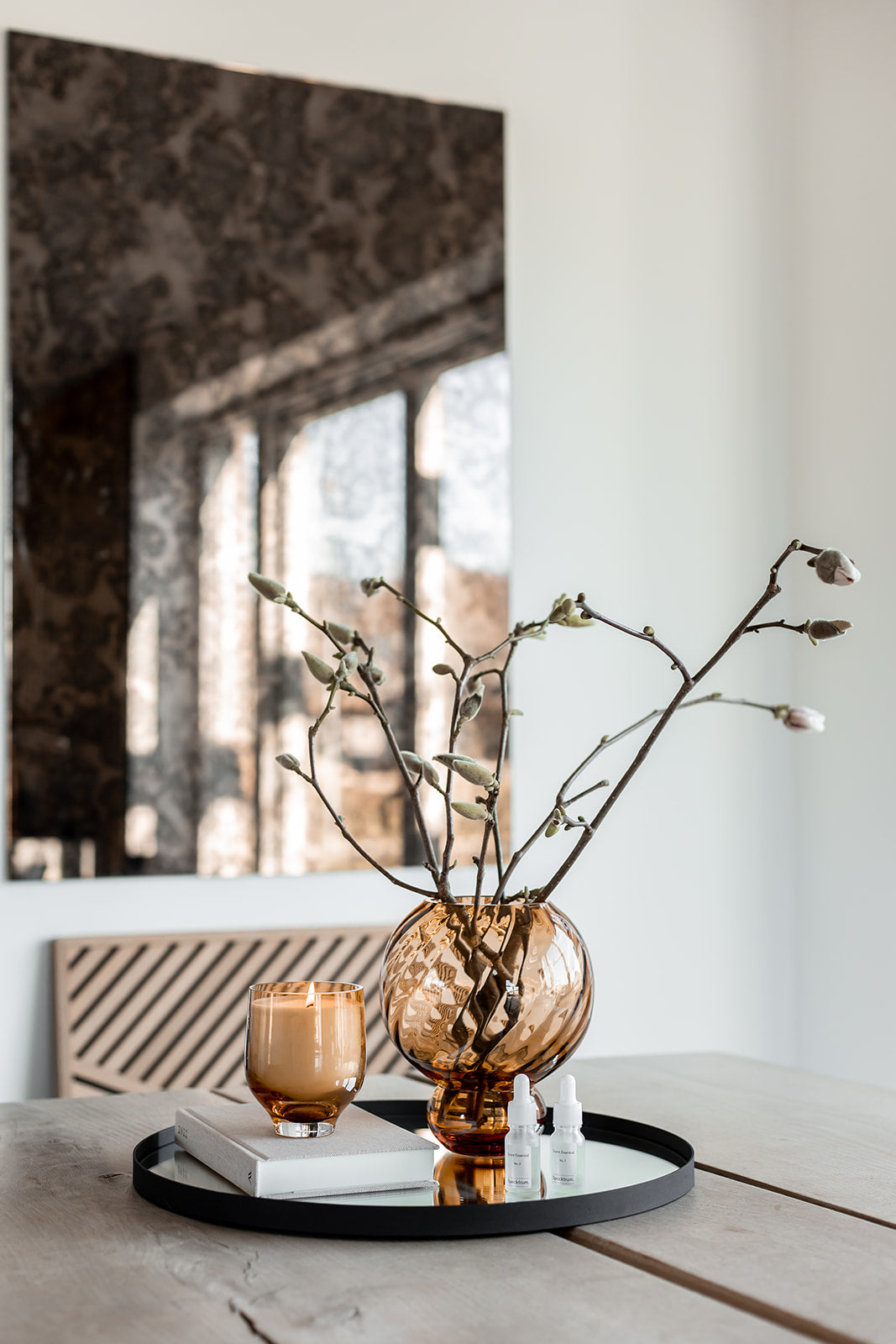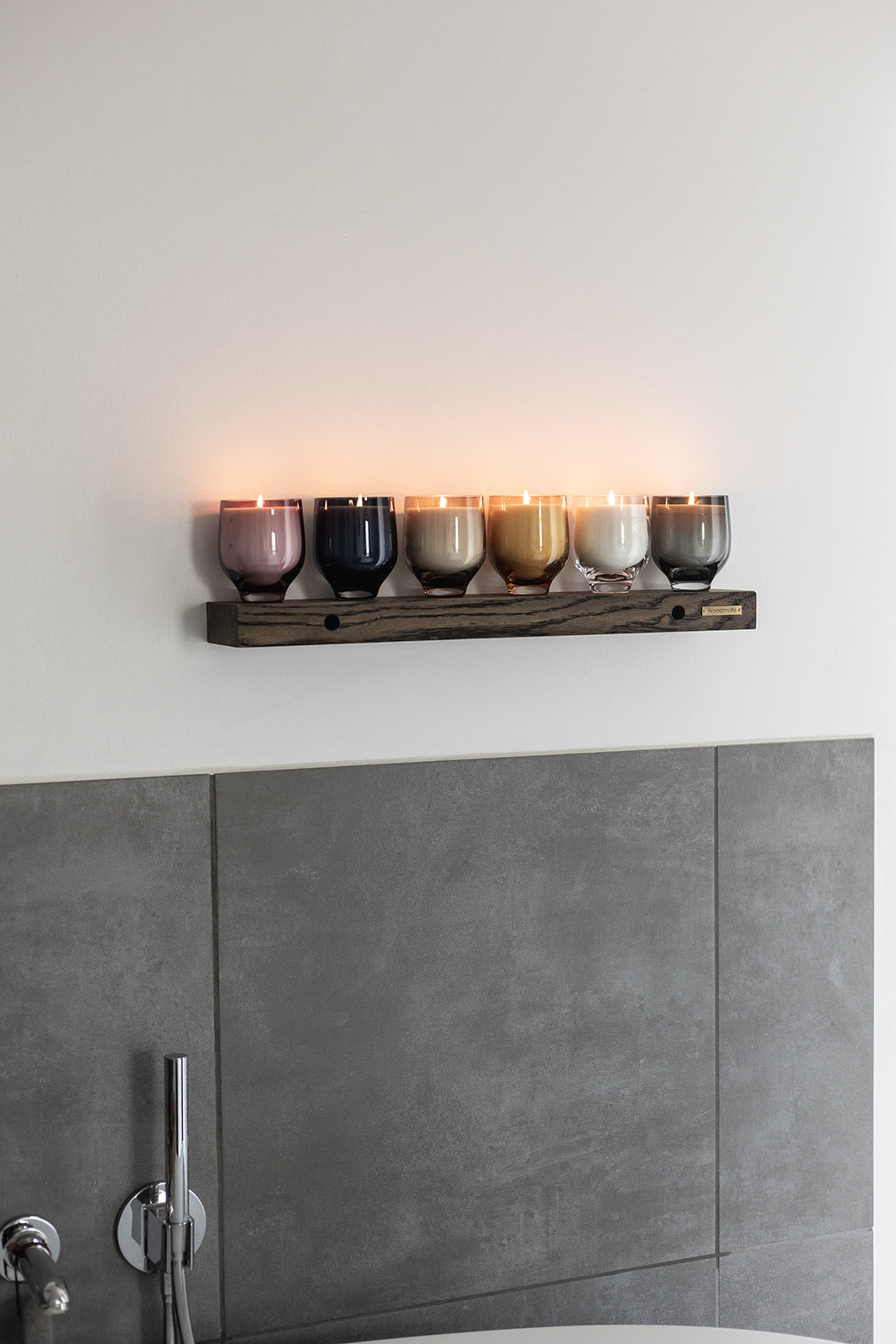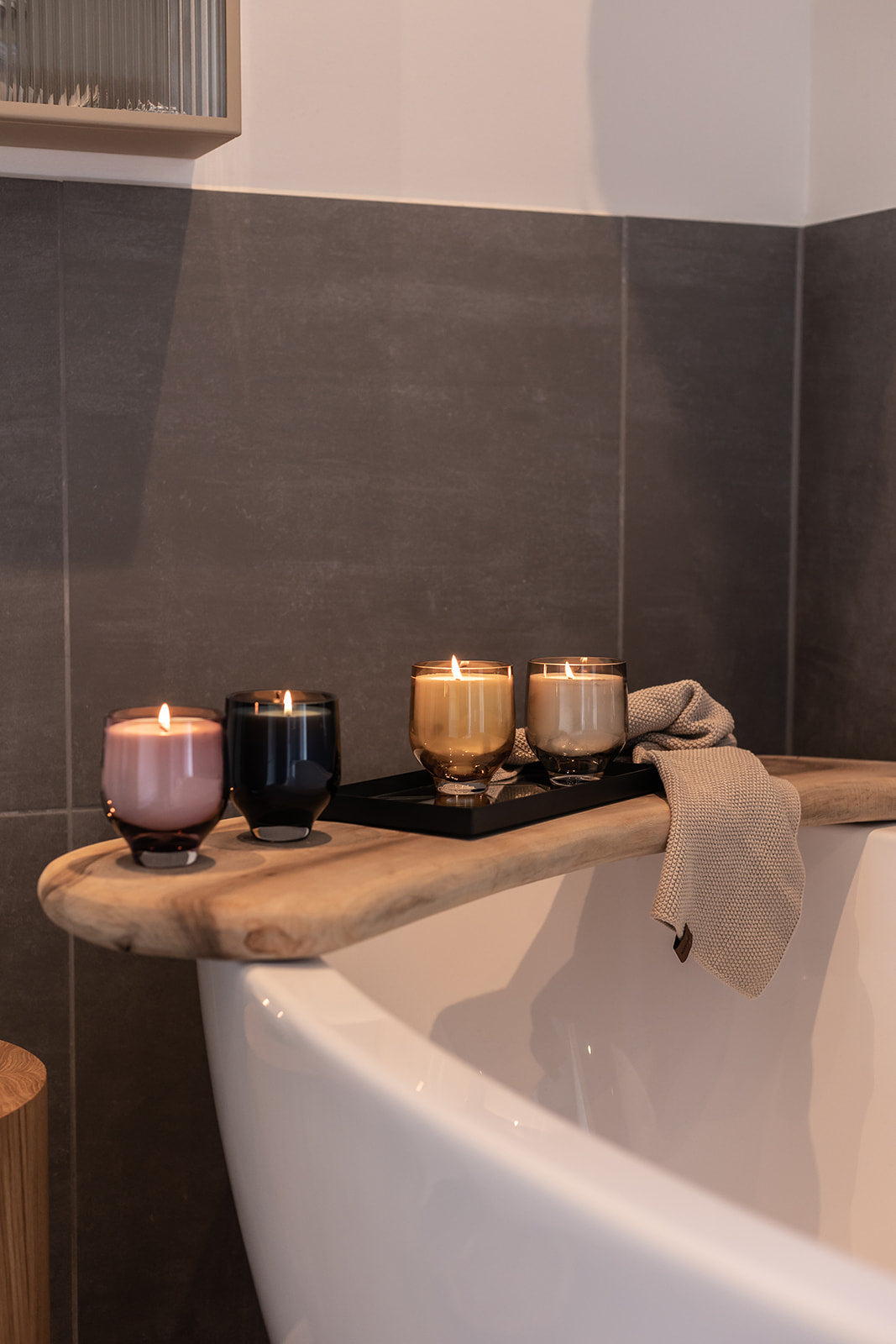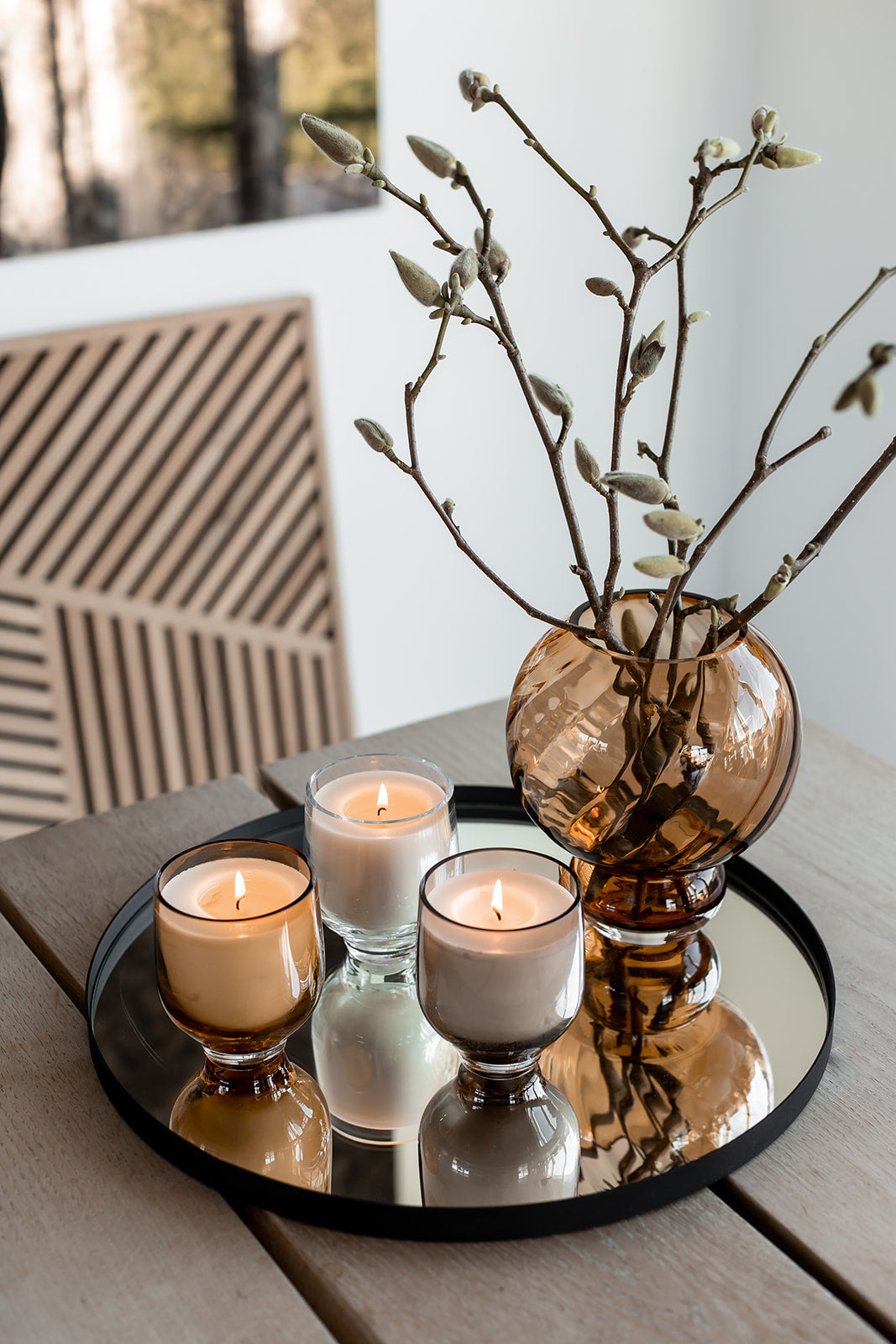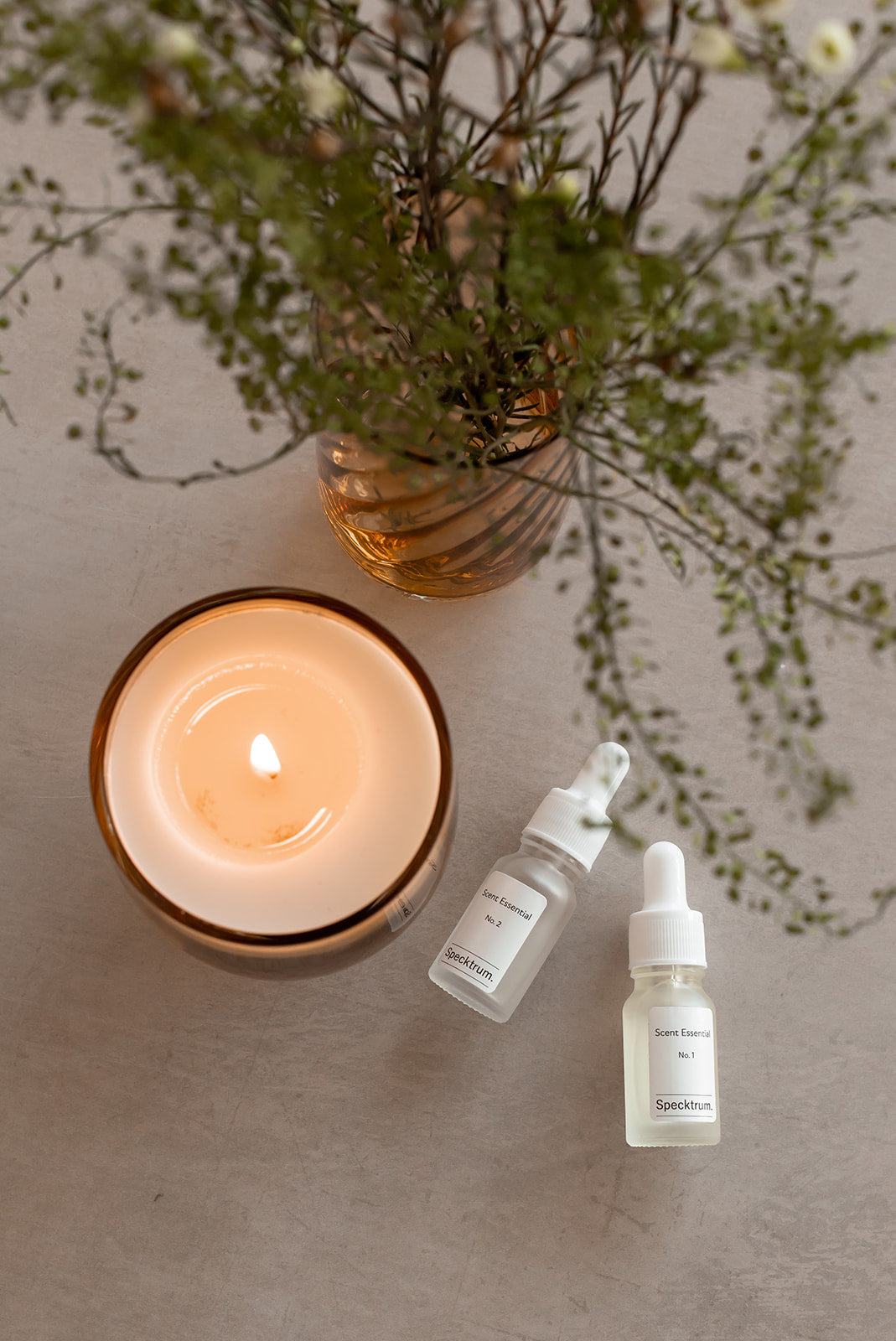 The Specktrum Scent - Amber
SKU: 7103
For all the cozy moments
The new Specktrum scent is designed to be that little extra, a small addition to our everyday life, something that reminds us, of all the small moments of happiness that occurs everyday as life unfolds. A scent has the power to touch us, evoke our memories, dreams and associations. 
The Specktrum Scent comes in a gift box that contains a candle of highest quality in a beautiful mouth blown glass candle holder and 2 pipettes with our special designed fragrance scents. 
Specktrum Essential Scent 1:  notes of beach lavender, lemongrass and blossom.
Specktrum Essential Scent 2: notes of honey mandarin, bergamot and lavender. 
With the elegant and luxurious appearance, the candle is designed to be a cozy addition to the interior design as well as the ideal gift. 
How it works
Create your own unique candle; light the candle and let is slowly melt the wax. When the wax is sufficiently melted and liquid you can carefully add the drops of oil from the pipette to the candle. Please do not add the oil directly to the flame of the candle, but spread the oil to the entire surface of the wax. 
A good tip for all scented candles: The first time you light the candle, let the melt pool reach the glass sides to avoid tunneling. 
Details
| | |
| --- | --- |
| Height of the glass | 10,5 cm |
| Burning Hours |  70 hours |
| Pipettes | 2 pcs. pipettes  |
| Pipette 1 | Notes of beach lavender, lemongrass and blossom |
| Pipette 2  | Notes of honey mandarin, bergamot and lavender.  |
| | |
Free shipping on orders above 135 €
Frequently Product News
Gift Wrapping Possible
Specktrum Retailers