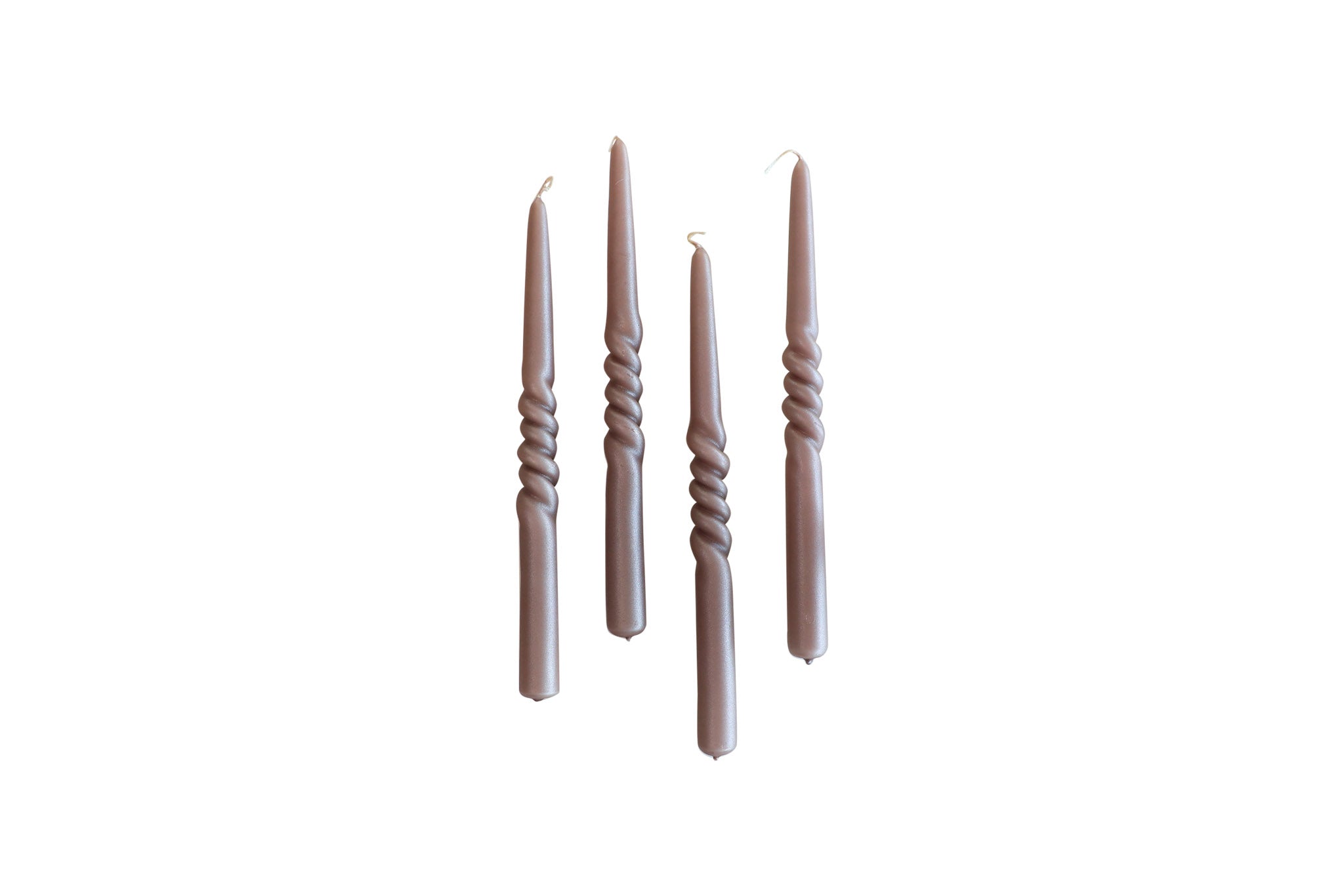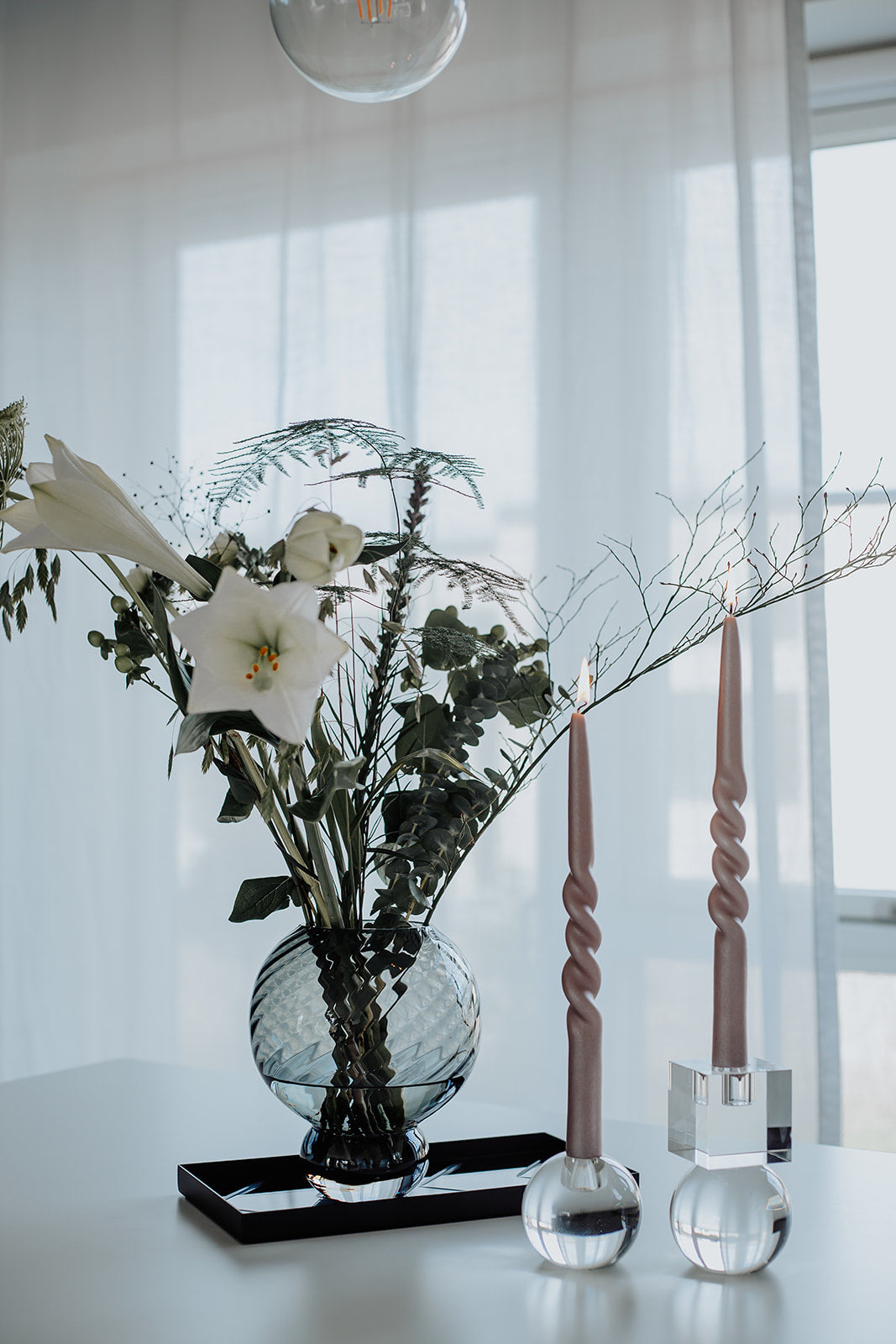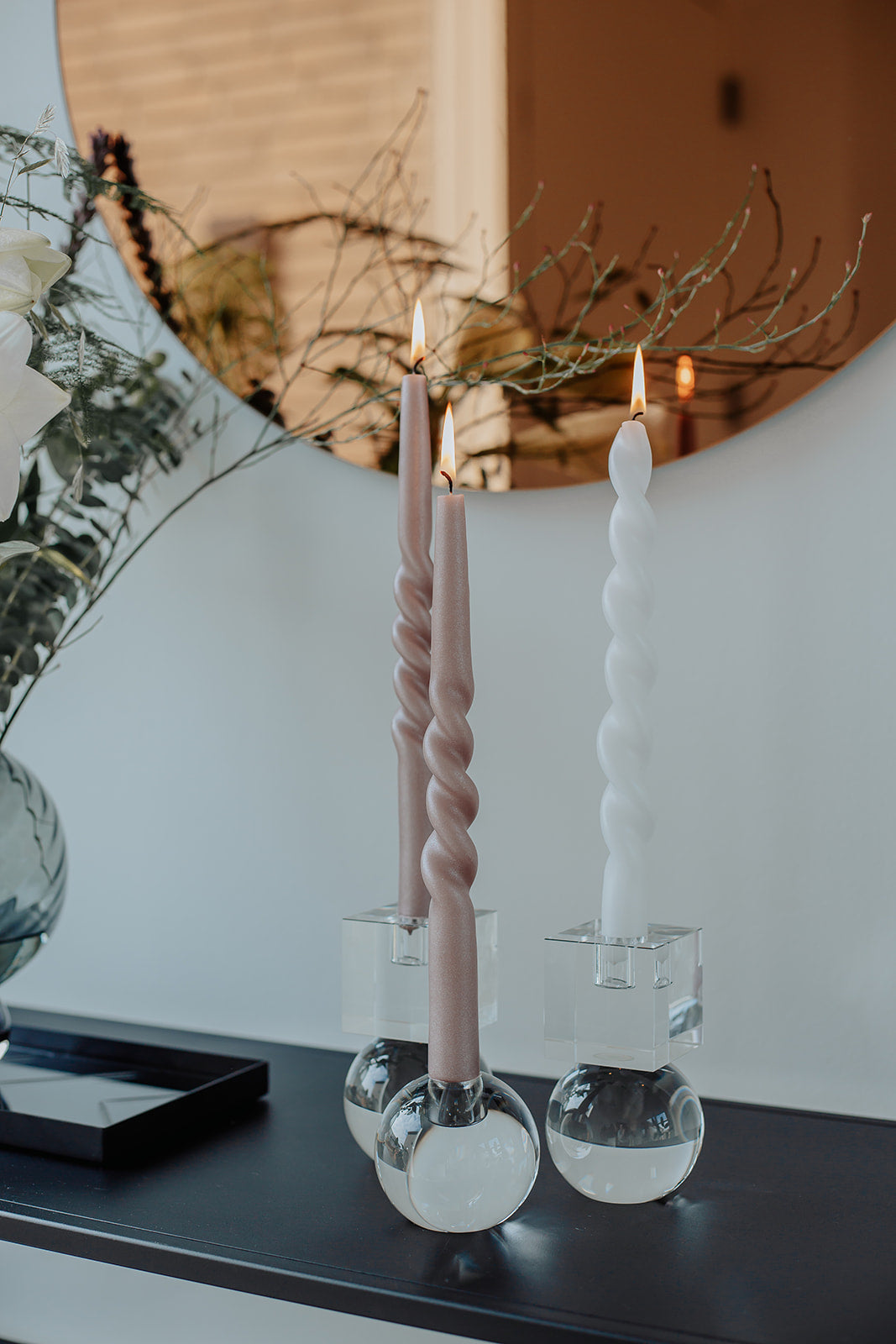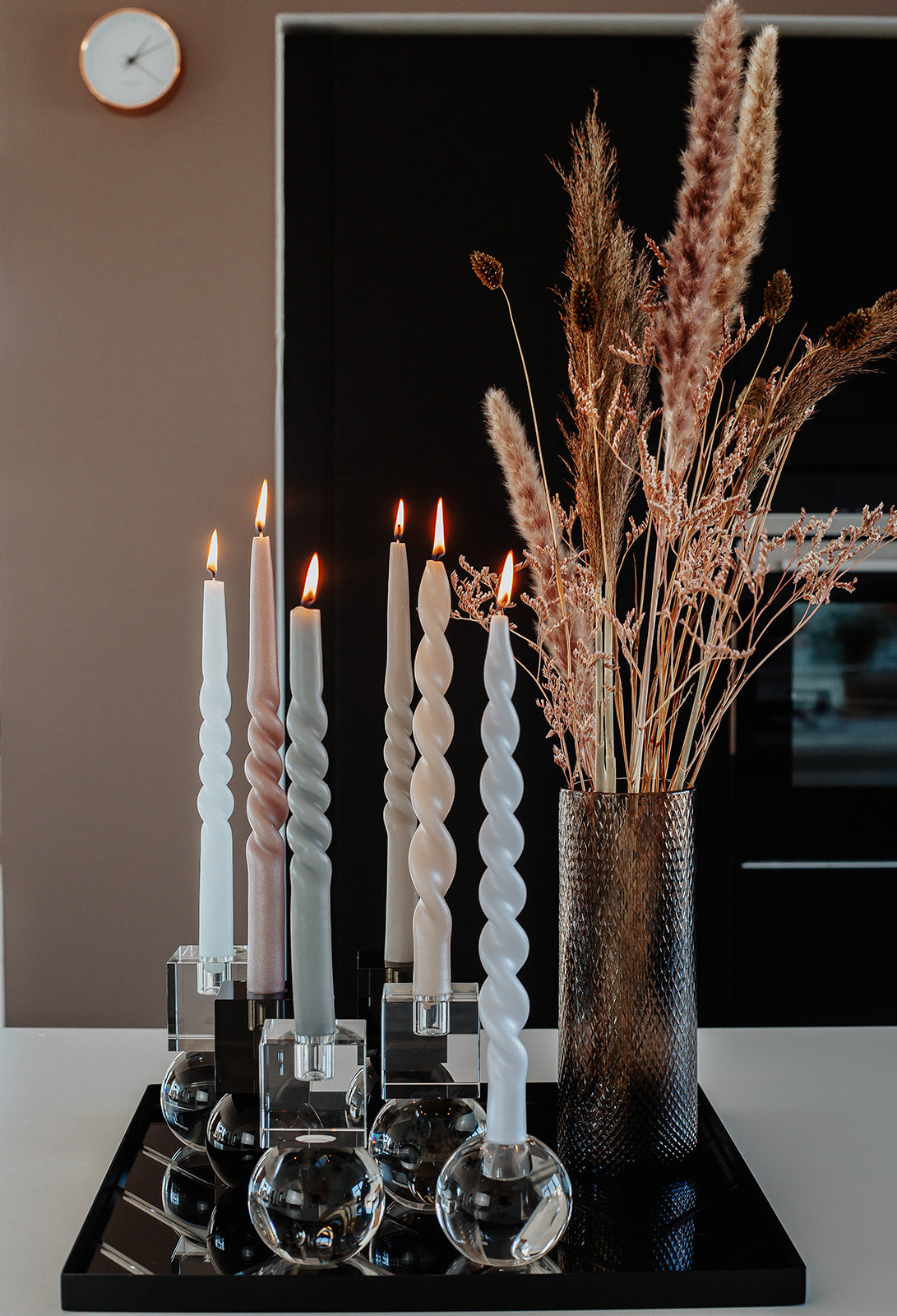 The Pearl Candle Collection - Packed with 4 Pieces per box - Major Mahoni Middle Curled
SKU: 7027
 When Luxurious Candles Matters
The Pearl Candle Collection consist of Candles in a luxurious color scale with a mother of pearl inspired surface. The Candles are made of a full-refined paraffin blend of the highest quality.  The candles are hand twisted and hand dipped. 
The Collection is designed to be Self-extinguished which means that when there is only 4 cm left of the candles it turns it self off. This collection is therefore the perfect candle for crystal candle holders. 
The candle is available with 2 twists: A full twist and a twist at the middle. 
The Box is FSC certified and produced in Europe. It consist of 35% recycled fibers. 
The Candles has minimal sooting. Find the Soot and fire tests online here.  
Details
| | |
| --- | --- |
| Height | 30 cm |
| Bredde | 2.0 - 2.2 cm |
| Box | FCS-certified and consist of 35% recycled fibers. |
| The Candle | Full-refined paraffin blend of the highest quality. The Candle is hand dipped.  |
| Box | 4 candles per Box |
Care instructions
The candles can vary a bit in thickness as the candle is handmade. To ensure that the candle fits perfectly with the chosen candle holder, gently warm the bottom of the candle before it enters the candle holder. The candle is made of paraffin and can therefore be softened gently, which allows it to shape itself after the hole in the candles holder. This ensures that the light is correctly positioned in your candle handler. You can heat it gently at the bottom by getting a few inches in warm water. 
Free shipping on orders above 135 €
Frequently Product News
Gift Wrapping Possible
Specktrum Retailers