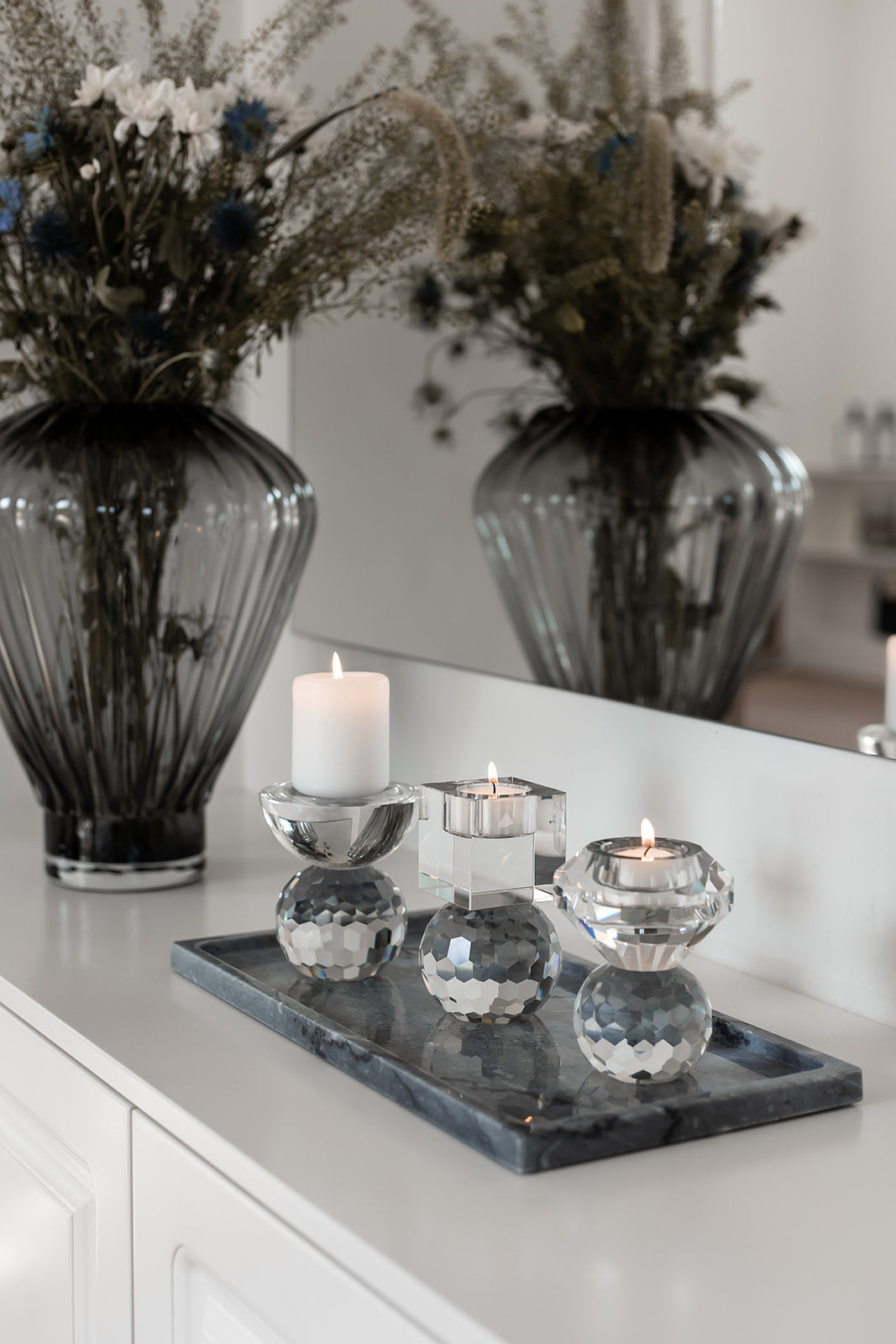 Cloud T-Light Candle Holder - Clear
SKU: 3295
When luxurious Crystal Pieces matter
The Cloud collection is a luxurious, classic yet playful crystal candle holder.
Each Cloud candle holder is handmade and therefore each is unique color wise. 
Create a beautiful decoration by combining the Shadow candle holder with our tray collection. 

Important Information
Please note, that the Cloud candle holder is made of solid crystal. Therefore, do not place the candle holder in direct heat of the sun, because crystal can function as a magnifying glass. 
Do not burn the candle down to the crystal. 
Carefully clean the candle holder with a cloth. 

Details
| | |
| --- | --- |
| Height | 11,5 cm |
| Length | 9 cm |
| Width | 9 cm |
| Material | Crystal  |
| Weight | 1,5 kg |
| Type of Candle | T-Light |
Care instructions
Please note, that the Cloud collection is made of solid crystal. Therefore, do not place the candle holder in direct heat of the sun, because crystal can function as a magnifying glass. 
Do not burn the candle down to the crystal. 
Carefully clean the candle holder with a cloth. x
Free shipping on orders above 135 €
Frequently Product News
Gift Wrapping Possible
Specktrum Retailers